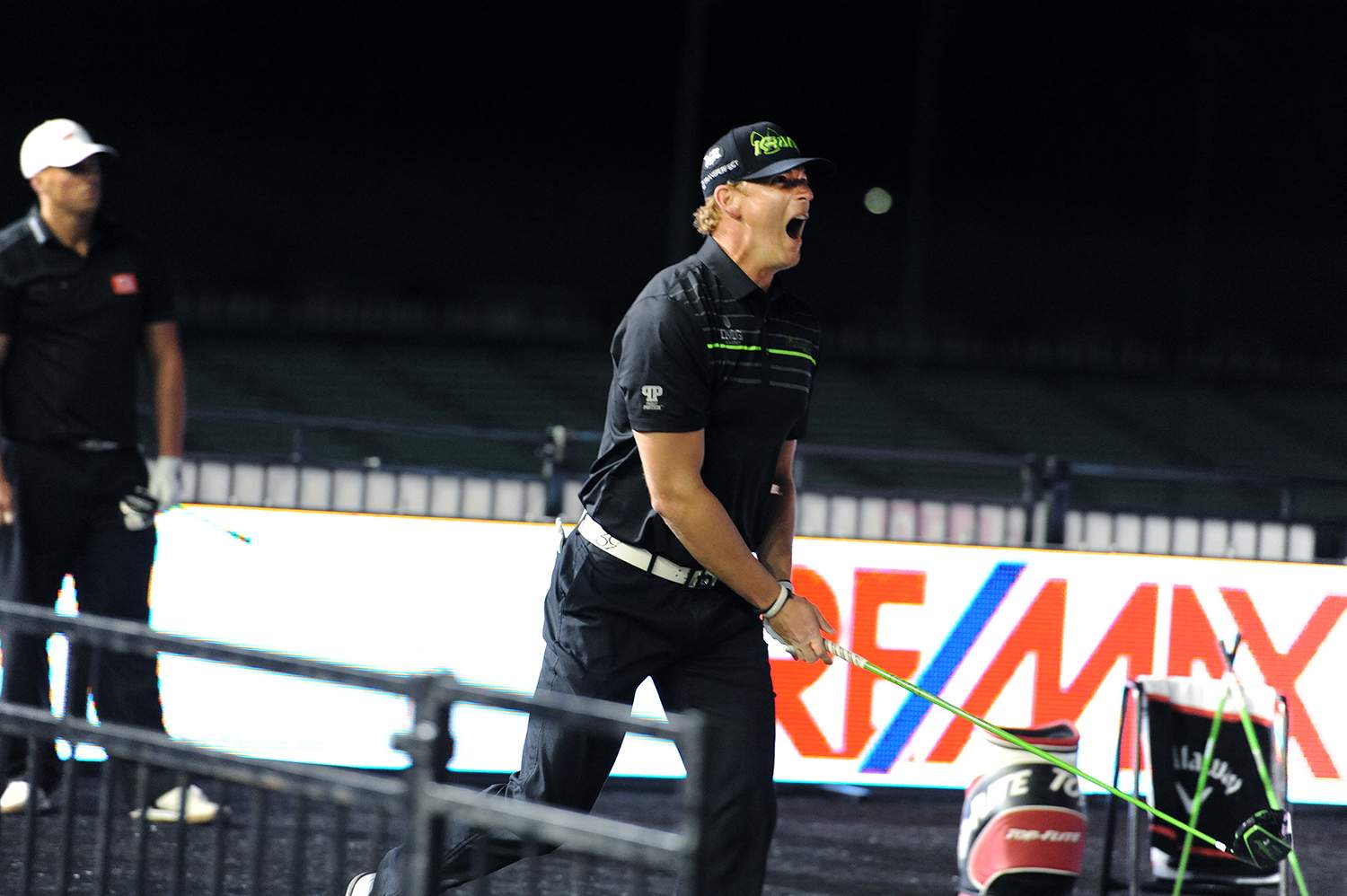 I don't hit the ball very far off the tee. I never have. But as time goes by, technology in clubs and golf balls, and an obsession with overall physical fitness, guys are hitting the ball further and further. I just saw a stat today that Keegan Bradley averaged 301.1 yards in 2014. I hit a drive 300 yards once… It was downhill downwind and I got a good bounce. But it was 300 yards! Anyway, there are some hardcore guys out there that hit the ball even further than that. These guys aren't on TOUR, but every year they come together for the World Long Drive Championship.
This year Tim Burke won his second title in three years on Wednesday night, defeating Jeremy Easterly with a 394-yard drive in the final match to take the title. 394… I've played par 4s shorter than that!
Tim is only 29 and he won in 2013, which played out on a unique stage at the Las Vegas Motor Speedway. His final-round drive of 427 yards is the longest ever recorded in the last stage of a World Long Drive Championship. Right?! 427 yards… That is crazy long!
A few years ago I played 18 holes with a guy that works at the Legacy Golf Club in Phoenix, Arizona. He competes in long drive competitions, and I remember one hole I hit a drive as good and as far as I could hit it. He flew his drive a good 100 yards past mine. Funny story… I made birdie. He made bogey. I digress.
Burke commented on his win, saying, "I got dedicated this year; got a little better golf swing, learned how to handle the pressure a little better and everything came together."
So what does Burke win? Oh, just a cool title belt, think WWE, and $150,000.